1 min read
Market Monitoring Frozen Potato Products: Insights March 2021

Mathieu Geuskens published on January 14, 2022
In this monthly Frozen Potato Products update, our analysts will share valuable insights about the Frozen Potato Products industry. This month: Global trade volume down 6.7% YTD compared to 2019, prices down 2.4% YTD.
Global trade shows further recovery but remains below pre-COVID levels
In March, global trade showed a further recovery despite the ongoing pressure on Belgian export volumes. The total trade volume was up 2.0% compared to March 2020, when the first effects of the global pandemic were noticeable in potato trade flows. Prices continue to be affected more by the pandemic and remain down 1.2% compared to March 2020. Compared to pre-COVID levels in March 2019, the 2021 trade volume was down 2.3% whilst prices were down 5.8%. Interestingly, Belgium continues to experience pressure on both the export volume (-6.8% y-o-y) and price (-9.9% y-o-y), whilst other producers such as the Netherlands and Canada managed to increase volumes at relatively stable prices compared to March 2020.
Image 1: Total export YTD until March (in th. tonnes & price/kg)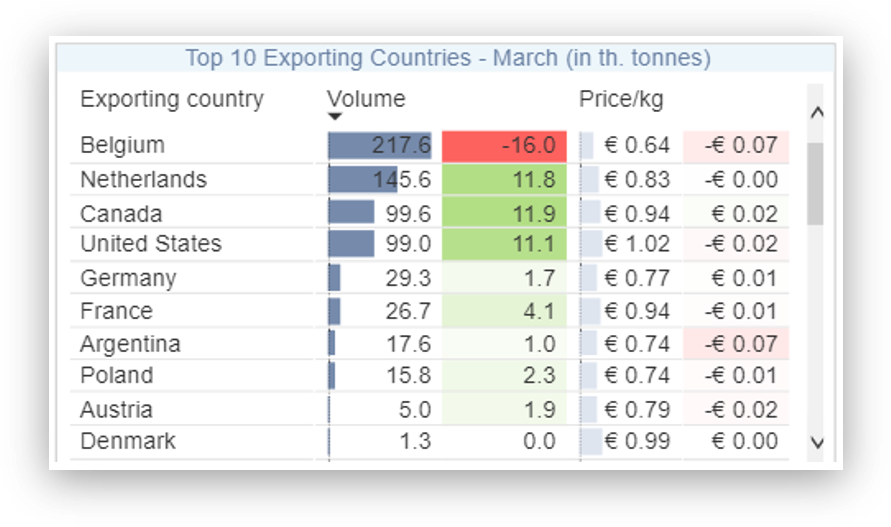 Image 2: March export volume and price per kg by exporting country (top 10)
UK imports show signs of recovery in anticipation of lockdown relaxation
Whilst imports from the US (+13.4 th. tonne y-o-y) and Mexico (+19.2 th. tonne) show strong year-on-year recovery in March, UK imports remain well below previous years' level (-10.2 th. tonne). However, imports have increased with 30.8% (14 th. tonnes) compared to February, showing a strong recovery in anticipation of lockdown regulations announced for the end of March. The recovered import is supplied by Belgium (31.4 th. tonnes) and the Netherlands (24.7 th. tonnes) at relatively stable price levels. With continued relaxation of foodservice regulations in April and May, it is likely that imports will continue to increase in the coming months.
Image 3: March import volume and price per kg by importing country (top 10)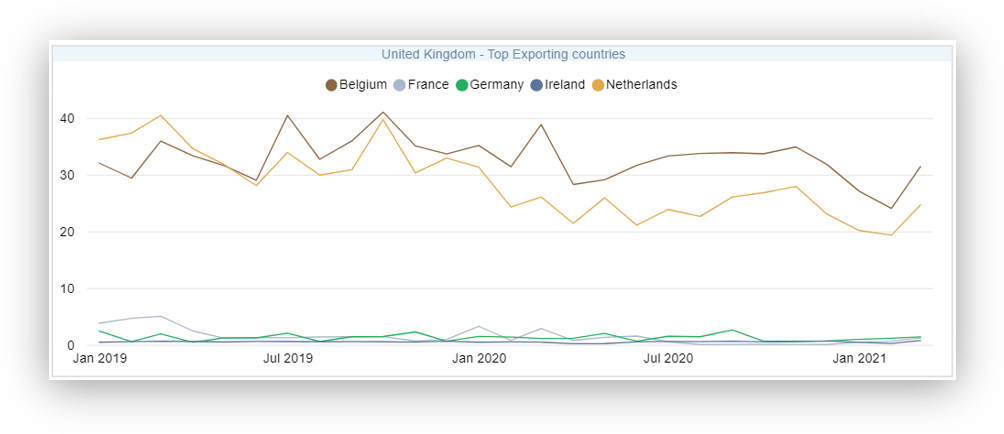 Image 4: UK import per exporter January 2019 - March 2021 (th. tonnes)
Curious how A-INSIGHTS can help you to incorporate objective insights into your decision-making processes? Read more about how our Performance Monitor will empower your perspective.